Gladiator Character Transfer on Your Account
Excellent 4.9
out of 5
Trustpilot
(based on 7847 reviews)
What you get

Season 2 or 3 Gladiator Character
with the not-activated mount in the backpack

All characters on your account will receive a Gladiator Mount
once you activate it on the character we transfer to you

You can also order the specific class
that interests you

The purchased character comes with the Gladiator Title and all essential equipment,
ready for play
Service requirements
There are no specific requirements for this service.
How does it work?
We've thought long and researched how to provide you with a Gladiator Mount and a character of your desired class with the Gladiator Title without violating Blizzard's terms of service or risking a ban. Currently, there is one way to do this, and we are offering this service today. The method involves real R1 Gladiators creating characters with gladiator titles and ratings in their team, which we then transfer to your account. You can either pre-order a gladiator character, and we will spend 1 to 4 weeks creating an account with the same name as your WoW account name. On this account, we'll create a new character, level it up, gear it, and achieve the Gladiator rank. Then, we'll simply hand over this character to you for transfer to your account, or we can do it for you upon request.
Another option is characters in stock on unnamed accounts. We can rename these anonymous accounts using your ID to match your name, enabling the character's transfer to your account. Alternatively, we can give you this no-name account, initially named something like "Orange Monkey." After playing on it for a while, you can contact support to request a name change. You just have to clarify that you are not "Orange Monkey" but, say, "Jake Jones," and the account will be renamed to your name. Once the account names match, you can freely transfer characters between these accounts.
This service is 100% secure because PRO players who will make these gladiators play from their own accounts, do not log on any other accounts, and do not use any cheats, hacks, or exploits. Those are the rank-one gladiator players that are playing from their own accounts. Therefore, this is a 100% secure service that works perfectly, and we highly recommend you buy it.
+ GGR cashback
Pay today and split the rest
How it works
1
Choose and Buy the service
Place an order after selecting all of the options that meet your requirements
2
Follow the Instructions
You will be asked to fill in specific details about your order
3
We Will Find the Most Suitable PRO
We'll select the best player who meets your expectations
4
During the order
You will have your own chat with a PRO player where you will receive all updates and can discuss everything in person or just chit-chat
5
Your order is complete
The best part is here. You can now fully enjoy your new loot, top rating, and achievements
Choosing Us - That's Your Smart Move
Total Security: Anonymous Boost Guaranteed
No cheats, hacks, or exploits are involved. Players use VPN to enter your account.
Fast Start & Furious Completion
We're ready for your order quick execution, but we are flexible to your schedule.
Top Value for Your Money
You can receive discounts based on your progress and by using our cashback and subscription programs.
We are Always Online
Just write in chat, and we will answer in a matter of minutes.
Overview
Why is the Gladiator Mount a Game-Changer in WoW?
In the vast expanses of Dragonflight Season 3, the gladiator mount stands not merely as a trophy but as a testament to a player's valor in the 3v3 arena. Every PvP enthusiast knows the gravity of wielding such a symbol — the difference between being a participant and a legend. But why does every WoW warrior strive for this emblem of honor?
The Glad mount in Dragonflight is more than just a ride; it's a narrative of conquest, a story woven with every battle in the harsh 3v3 arena. The ultimate accolade is a visual spectacle that screams prestige, setting the mightiest gladiators apart from the crowd. This rare beast is not just for show; it's a mark of skill, a sign that you've thrived where many have faltered.
What Problems Does Our Gladiator Mount Boosting Service Solve?
Achieving such an exclusive status is fraught with challenges. But what if there was a way to bypass the arduous journey while still claiming the prize? That's where the gladiator mount carries step in.
Time: You save countless hours that would otherwise be spent grinding.
Skill Gap: Not everyone has professional PvP prowess; we bridge that gap.
Consistency: Maintaining a winning streak in Dragonflight Season 3 can be daunting.
Access: The gladiator mount for the 3v3 arena is elusive; we make it attainable.
Safety: Fear of account penalties? Our services are risk-free.
With our service, the path to glory is clear and secured. You bypass the uncertainty of random team matches, the frustration of close losses, and the fear of never reaching that pinnacle.
What Rewards Await the Champion with Our Gladiator Mount Boost?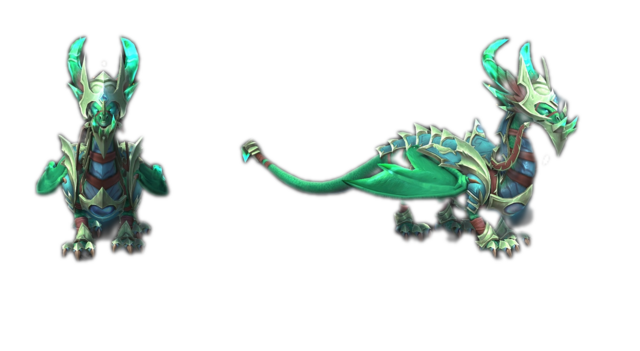 Embarking on the esteemed journey of Earning the Gladiator's mount symbolizes a rite of passage in WoW's competitive arena. When you entrust us with this noble quest, you unlock a treasure trove of rewards:
Exclusivity: Secure your place among Azeroth's elite by Earning the Gladiator's mount, a symbol of skill and perseverance.
Mastery: As you rise through the ranks, observe our experts in action, gleaning insights that will hone your PvP tactics.
Collection Milestone: Elevate your mount collection with this rare and prestigious addition, envied by many but owned by few.
Community Esteem: Gain immediate recognition within the WoW community, marking you as a formidable contender in any battle.
Lasting Legacy: This boost isn't just a service; it's an investment in your character's legacy, with the Gladiator's mount as a perpetual emblem of your achievements.
Through our gladiator mount boosting service, the once-daunting challenge of Earning the Gladiator's mount becomes a guaranteed triumph, placing you among the legends of the arena.
Why Do Azeroth's Elite Choose Us for Their Gladiator Mount Boost?
Discerning heroes of Azeroth, when seeking the prestige of a Gladiator Mount Carry, know that the journey matters as much as the destination. Our service is tailored to the connoisseurs of combat, those who value the essence of victory and the distinction that comes with it.
With us, your quest for the Season 3 Gladiator mount boost is not a mere transaction but an epic forged in the fires of the arena, ensuring that your tale of triumph is legendary.
+ GGR cashback
Pay today and split the rest