Overwatch 2 Placement Matches Boost
Excellent 4.9
out of 5
Trustpilot
(based on 7847 reviews)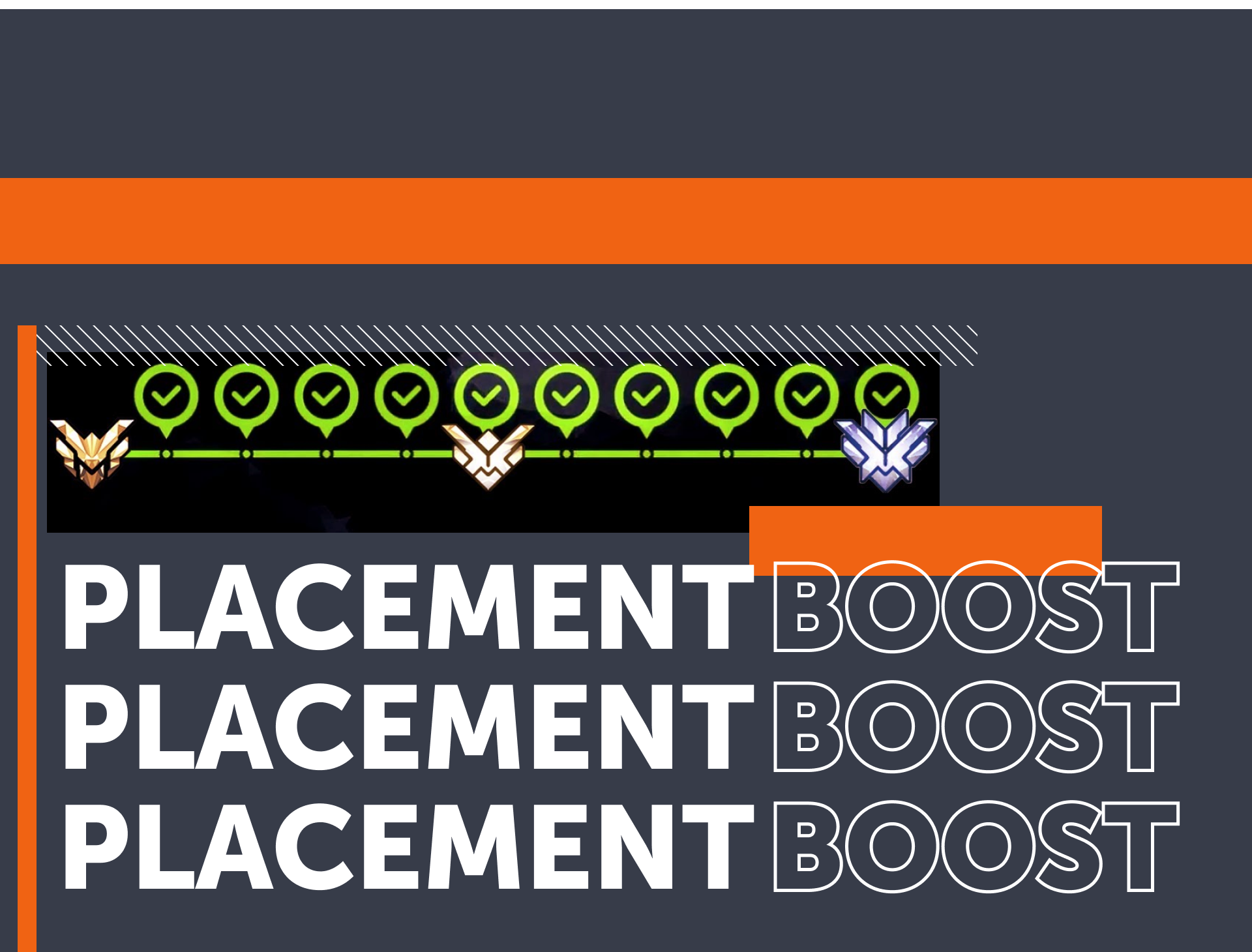 What you get

Placement Matches
completed

An excellent calibration
result

A lot of time and money
saved

Some experience
for season pass
+ GGR cashback
Pay today and split the rest
How it works
1
Choose and Buy the service
Place an order after selecting all of the options that meet your requirements
2
Follow the Instructions
You will be asked to fill in specific details about your order
3
We Will Find the Most Suitable PRO
We'll select the best player who meets your expectations
4
During the order
You will have your own chat with a PRO player where you will receive all updates and can discuss everything in person or just chit-chat
5
Your order is complete
The best part is here. You can now fully enjoy your new loot, top rating, and achievements
Choosing Us - That's Your Smart Move
Total Security: Anonymous Boost Guaranteed
No cheats, hacks, or exploits are involved. Players use VPN to enter your account.
Fast Start & Furious Completion
We're ready for your order quick execution, but we are flexible to your schedule.
Top Value for Your Money
You can receive discounts based on your progress and by using our cashback and subscription programs.
We are Always Online
Just write in chat, and we will answer in a matter of minutes.
Overview
What are Overwatch placement matches?
These are a series of games you need to play in order to unlock the competitive mode and then to move between ranks. Once you earn your first rank, you need to play placements Overwatch matches until you get either 7 wins or 20 losses that will determine your next placement. There are seven ranks in the game, which are:
Bronze

Silver

Gold

Platinum

Diamond

Master

Grandmaster
There's also Top 500, but it's more of a title than a rank. Overall, placement matches are vital for climbing the ranks, but playing them is not a walk in the park. That's why many players trust this task to PROs who can make the whole process way easier for you with the right Overwatch placement games boost.
Why Do You Need Overwatch 2 Placement Matches Boost?
As we've mentioned above, without Overwatch 2 placement boost, the matches are difficult to play because you need to try really hard to win every match on which your next rank or division is dependent. It takes a lot of practice to improve your skills, and sometimes you might not have enough time for that. Moreover, there's a big problem with Overwatch 2 matchmaking that makes players compete against opponents with either higher or lower ratings, which is unfair.
But you won't have to worry about any of that if you buy our Overwatch placement boost that includes:
The desired number of placement matches Overwatch played and won

Additional XP for your Pass

An opportunity to select additional options for your order

Other services with discounts

Live stream

Guaranteed results

The fastest delivery on the market

Customer service working 27/7

Protection of your account and personal info
Get Overwatch 2 Placement Games Boost Now!
We believe that we can make your gaming experience better by handling all the hard work. That's why, on lfcarry.com, you can find a wide range of boosting services related to placement matches. Our experts will gladly play the needed amount of games to help you rank up. All you need to do is just make a few clicks and relax while we do our job. Sounds appealing? Then make your life easier and buy Overwatch placement matches boost today!
+ GGR cashback
Pay today and split the rest