Ultimate Expansion Preparation Bundle
Excellent 4.9
out of 5
Trustpilot
(based on 7847 reviews)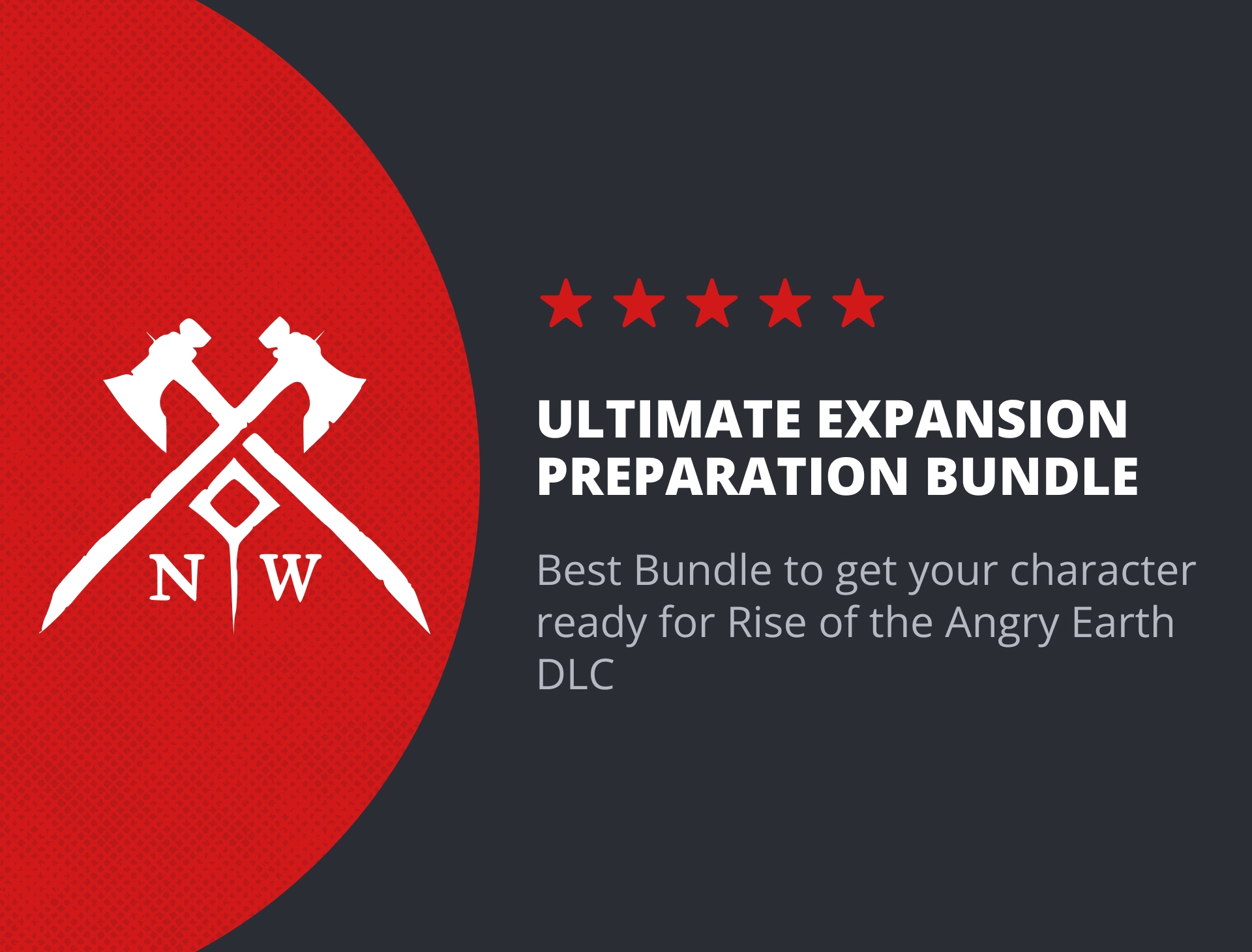 What you get

Character's level upgraded
up to 60 level

200 lvl Armoring
& Cooking Trade Skills

Maximum reputation with your faction
and Full faction gear tier 5+

Two Weapon Masteries skill 1-20
of your choice
Options
Service requirements
E-mail Steam Guard active
Don't waste all your playtime on the grind!
You are already sufficiently aware of how this game works, and you do not want to swing into it slowly. You want to jump straight into battle! You want to skip that boring part of going through low-level zones and the main quest. Or your friends are already waiting for you, and you want to join them as quickly as possible. For us at LFCarry, the reason is not as important as your desire. And we are here to fulfill it. We have prepared for you a bundle that will significantly speed up the game for you, allowing you to go straight to the endgame and, at the same time, with excellent bonuses.
What's included in the Ultimate Expansion Preparation Bundle:
• Leveling 1-60
• 625 GS full Gear Set;
• Full Azoth cap;
• 2 Weapon Masteries of 20 lvl;
• 200 lvl Armoring & Cooking Trade Skills;
• 200 lvl of Skinning, Logging, Mining, Harvesting, and Fishing;
• 100 lvl of All Refining Trade Skills;
• Tools Tier V for all Gathering Trade skills, Camp Tier V, Azoth Staff V;
• Maximum reputation with the faction of your choice;
• Completed Brimstone Sands questline;
• All glyphs unlocked in Brimstone Sands;
• 200k Coins;
• Main Story Completed;
• Unlock all Fast Travel locations.
Our experienced players will do everything necessary for you to get a character with the above bonuses as soon as possible. In this case, everything that drops out during the service will remain with your character.
//
The service we offer is 100% secure.
Our Players will use a VPN. Only pure skills, knowledge, and experience - no cheats or any hacks/exploits involved. All prices include taxes and fees.
See what other players like you think about their experience with LFCarry.com. <- Youtube Link
+ GGR cashback
Pay today and split the rest
How it works
1
Choose and Buy the service
Place an order after selecting all of the options that meet your requirements
2
Follow the Instructions
You will be asked to fill in specific details about your order
3
We Will Find the Most Suitable PRO
We'll select the best player who meets your expectations
4
During the order
You will have your own chat with a PRO player where you will receive all updates and can discuss everything in person or just chit-chat
5
Your order is complete
The best part is here. You can now fully enjoy your new loot, top rating, and achievements
Choosing Us - That's Your Smart Move
Total Security: Anonymous Boost Guaranteed
No cheats, hacks, or exploits are involved. Players use VPN to enter your account.
Fast Start & Furious Completion
We're ready for your order quick execution, but we are flexible to your schedule.
Top Value for Your Money
You can receive discounts based on your progress and by using our cashback and subscription programs.
We are Always Online
Just write in chat, and we will answer in a matter of minutes.
+ GGR cashback
Pay today and split the rest