Atomgrad Special Ops Raid EP 04
Excellent 4.8
out of 5
Trustpilot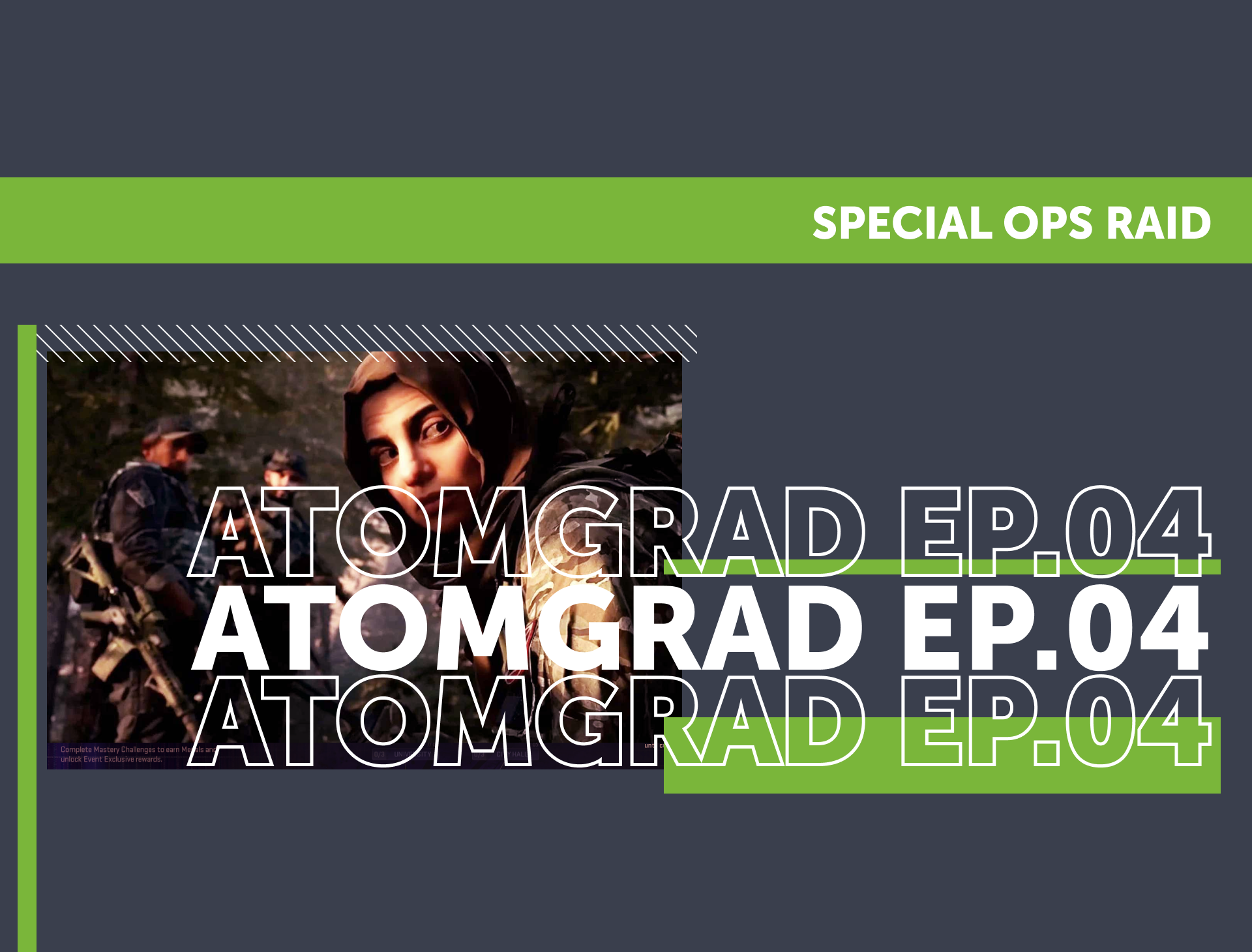 What you get

Atomgrad Special Ops Raid EP. 04
completed

Farah
operator skin unlocked

Ether Wave Camo
after Veteran completion

Unformed Camo
as a classified reward
Options
+ GGR cashback
Pay today and split the rest
How it works
1
Choose and Buy the service
Place an order after selecting all of the options that meet your requirements
2
Follow the Instructions
You will be asked to fill in specific details about your order
3
We Will Find the Most Suitable PRO
We'll select the best player who meets your expectations
4
During the order
You will have your own chat with a PRO player where you will receive all updates and can discuss everything in person or just chit-chat
5
Your order is complete
The best part is here. You can now fully enjoy your new loot, top rating, and achievements
Choosing Us - That's Your Smart Move
Total Security: Anonymous Boost Guaranteed
No cheats, hacks, or exploits are involved. Players use VPN to enter your account.
Fast Start & Furious Completion
We're ready for your order quick execution, but we are flexible to your schedule.
Top Value for Your Money
You can receive discounts based on your progress and by using our cashback and subscription programs.
We are Always Online
Just write in chat, and we will answer in a matter of minutes.
Overview
Unveil the Thrill of Atomgrad Special Ops Raid EP 04
Gamer enthusiasts, brace yourselves for a riveting journey in Modern Warfare 2 as we introduce the latest raid service installment: Atomgrad Special Ops Raid EP 04. Immerse yourself in the gripping narrative, challenging dynamics, and the plethora of rewards that Atomgrad Raid promises. Dive deep with our PROs, tapping into the nuances of this unprecedented co-op episode.
Atomgrad Raid: What's New in EP 04?
The Atomgrad Special Ops Raid EP 04 is not merely an extension but an evolution in the MW2 universe in terms of co-op experience.
Raid EP 04 Dynamics: Learn the core mechanics, strategies, and tricks to navigate through Atomgrad EP 4 seamlessly.
How to Beat Atomgrad: Victory is not just about firepower but tactics. Overcome every hurdle Atomgrad EP 04 throws at you.
Dive into the Allure of Tarnished Camo MW2
Every episode in MW2 is renowned for its unique skins and camos, and Atomgrad EP 04 is no exception.
Tarnished Camo MW2: Unlock the highly coveted Tarnished Camo in Atomgrad Raid.
Atomgrad Raid Rewards: An Abundance Awaits
A compelling reason many are drawn to Atomgrad Raid is the promise of bountiful rewards.
Atomgrad All Rewards: we will ensure you don't miss out on any Atomgrad Raid Rewards.
Call of Duty Atomgrad Exclusives: Exclusivity is at the core of Modern Warfare 2. Discover Call of Duty Atomgrad specific rewards that set this mission apart from the rest.
Atomgrad EP 4: FAQs to Equip You
Gearing up for Atomgrad Raid Episode 4? Bring our PRO with you to Atomgrad EP 4 or let them do the dirty job for you!
From mastering the Atomgrad Raid dynamics to bagging all Atomgrad rewards, our service is the companion every MW2 fan needs. Whether you're a newbie or a veteran, let Atomgrad Special Ops Raid EP 04 redefine your Modern Warfare 2 experience. Explore, conquer, and reap the rewards with us by your side.
+ GGR cashback
Pay today and split the rest